You're starting to think you started the Skinny Jean Slim Down at the wrong time, football season starts TONIGHT, and you can't miss any of the games this weekend or ALL season. Don't worry, at FORME, we love football season (GO NOLES!) and we wouldn't want you to miss it. The question becomes, how do you hit a tailgate, a party or just a bar to watch the game and not ruin all of your hard work from the week. Here are some helpful tips we use to survive a tailgate without avoiding the things we love.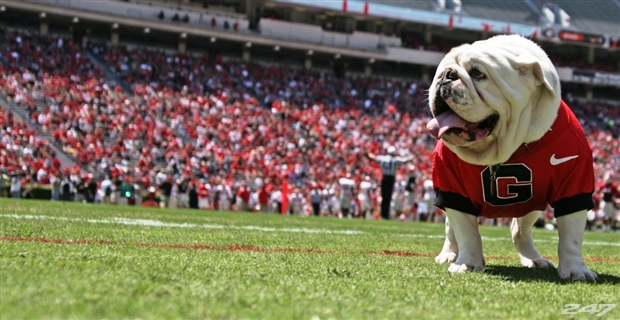 1. Bring dishes that are tasty, fun and healthy: Set yourself up for success! If you're like me, you spend the majority of the tailgate hovered over the food table with a drink in your hand. Being healthy doesn't mean being anti-social, so head on over to Pinterest and search for "healthy tailgate dishes."
Click here for tasty and HEALTHY party foods
that everyone will die for like skinny spinach & artichoke dip, baked buffalo chicken bites, and baked guacmole skins! Not a Susie Homemaker and definitely NOT cooking? Baked buffalo wings from Publix are a good choice, as is the veggie plate with hummus, and chips & guac or salsa. You can even bring a healthy cocktail that everyone will love!
2. Don't Feel Weird Eating the Veggie Plate: People buy them for a reason, to have a healthy option. Have you ever judged someone for eating a carrot stick? No, so why do we feel self-conscious making the healthy choice at the party and choose the fried chicken instead? Munch on those carrot sticks because you know what comes after football season? Bikini season.
3. Think before you Drink: And I'm not telling you that it's sober September, you need to think about your drink choices prior to having one. We all have our go-to cocktail, beer or wine, but if you stop and think about why you drink it, most of the time it's because it's familiar or easy. Try to steer clear of heavy beers, and if you drink beers, try to keep them to a "light" beer. The carb content in beer is huge, and this just turns to sugar and packs onto the pooch. I'd actually prefer you drank red wine, vodka, tequila, or any "clear" liquor. Whiskeys and Bourbon are pure sugar, as are rums and other dark liquors. What are some of my go to cocktails?
*Vodka with Water & 2 lemons or limes
*Vodka with Soda & 2 lemons or limes
*Tequila with Soda & 3 limes (squeeze of agave sometimes)
*Skinny Blueberry "Mojito": Stoli Blueberry Vodka, Club Soda, Muddled Blueberries & Mint, splash of Agave. (HUGE HIT AT PARTIES! I bring it in mason jars to add a cute factor!)
*SkinnyGirl bottled Cocktails or Sinless Mixers (found in any Atlanta liquor store or Whole Foods). Both made with stevia!
*Miller Lite, Mich Ultra, Bud Light, Corona Light, etc.
* Use Dtox or Veda Juice juices as mixers with your vodka! I LOVE the dTox Pineapple H2O with vodka or the Veda Start Me Up with vodka. So good, and less of a hangover because of the natural juices!
Remember, you have 4 drinks to use over the weekend (Friday-Sunday), you can have them all in one sitting or over time, but try not to drink more than 4. You'll thank me when the hangover fairy doesn't come for a visit.
4. No one thinks you're weird for not drinking: If you're trying to avoid drinking all together, that's great! While you think it's hard to go to a party and not drink because everyone else is, I can promise you that no one else will notice. Best answer to "Are you not drinking?!?" is always "Still deciding on what I'm feeling like!" That puts an end to the conversation and you can put water, soda, juice, or anything in a solo cup. If anyone really cares that much about you drinking, it's because they are already drunk, feel bad they are drunk and want a PIC.
5. Hit Your Workouts BEFORE the Game: Starting your morning with a workout will help you make the healthier choices when you get to the party and you'll already have burned a bunch of calories before you get there allowing you a little wiggle room. Really want to indulge at the party? Do it! BUT hit a back to back at the studio before you do to have 1000 extra calories in the bank. You'll never regret the extra workout, but you might regret the extra calories.